Two generations of pirates: When
Keith Skues
attempted to break into broadcasting back in 1958, he "wasn't posh enough" according to the station that auditioned him. More than a half-century later, he stands as the only British broadcaster to have been heard on forces, pirate, national, local and independent commercial radio stations over the course of his career.
Gordon Mac
, meanwhile, changed the sound of London's airwaves. As the founder and manger of Kiss FM it was his ambition and business sense that transformed the station from a part-time pirate to a hugely successful and culturally important business. The first legal broadcaster in the UK to play exclusively black music, the station became the legitimate platform for the capital's thriving dance music culture of the '80s and '90s.
We brought the duo together in a room next to the live studio of Gordon's latest (and second) post-Kiss FM broadcast venture, Mi-Soul. Discarded desk consoles and crates of electrical equipment no one dared throw out or seek responsibility for littered the room. Neither had heard of the other prior to their July 2013 meeting, but by conversation's end they found their paths in radio were more similar than they could have imagined.
What was the music like in your house growing up, Keith?
KEITH SKUES: My parents were very Victorian in their approach. They liked religious hymns and things. When I was a teenager I used to buy one record a week. I did a paper route to get some money and that would allow me to buy one gramophone record made of shellac. Old songs by Bill Haley and people like that.
GORDON MAC: I used to have a job in a toy shop and I would do exactly the same. Take my money and buy one record per week. It was 7-inches at that point.
KS: My parents hated rock'n'roll. I got banished to the bottom of the garden. There was a garden shed down there, so I set up "Skues Tower Record Shed" when I was 12 or 13 years old.
What was the first record you actually bought, Keith?
KS:
The first record I ever bought was a 78. Someone at school told me about a record by the Everly Brothers called "Wake Up Little Skuesy". So I went and spent my money on this first record and found out it was "
Wake Up Little Susie
"! But I've enjoyed them ever since. I met them and interviewed them. I was thrown out of a hotel with them in London, too.
Gordon, what was the musical climate like in your family?
GM: My grandfather was probably my biggest influence. My family's very close – we come from South London. My grandfather loved soulful things. Dionne Warwick and a lot of '60s soul. My cousin was a big influence on me too. She started going out with a skinhead, so I got bombarded with reggae. I've still got her old 7-inches. I used to nick all of her records. By the time I was 12, I was DJing. Music was my life really.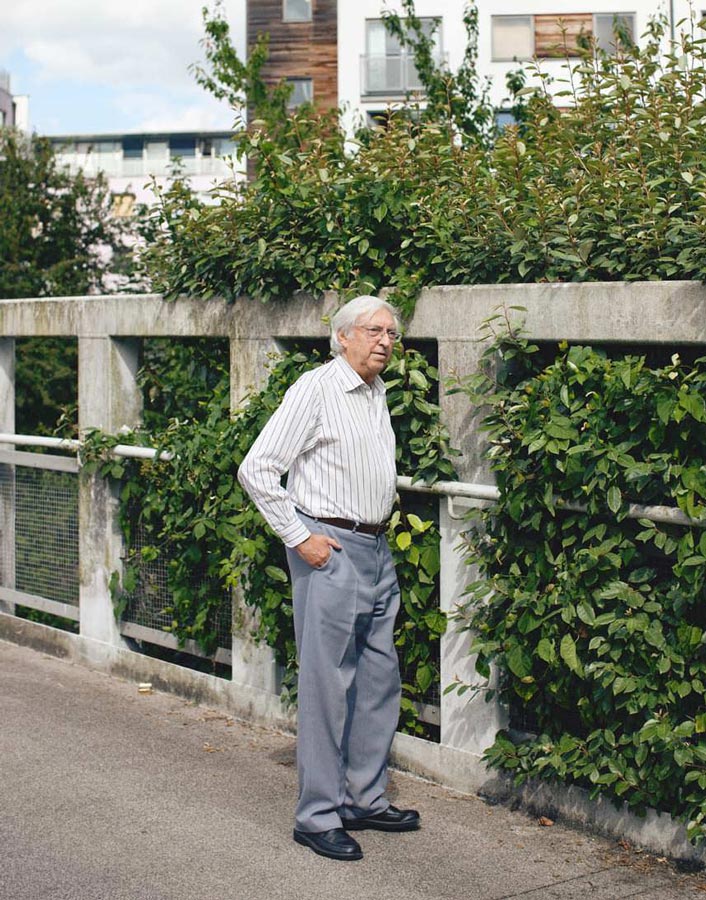 What unites you is the phenomenon of pirate radio. You're both legal now. The rebels have conformed. People often think pirate radio started in the ships in the '60s, but two particular outlets – radio normandie and radio luxembourg - sought to challenge the bbc's monopoly in the 1930s. Did you hear either of those stations growing up, keith?
KS:
I was too young to listen to Radio Normandie, but I would listen to
Radio Luxembourg
under the sheets because my parents didn't like "hooligan music." I built my own crystal set: no loudspeakers, just a pair of headphones and a long piece of wire which went into an iron bedstead and another bit of wire that went out of the house to receive the transmission. You didn't need batteries or anything. The BBC would put out about two hours of popular music a week, so it needed challenging. Radio Luxembourg succeeded in that. It was very popular, but they only broadcast at night – not during the daytime. And then in 1964 somebody came up with the idea of setting up ships to broadcast to England. 1964 was the turning point.
When did you first get involved with radio professionally, Keith?
KS:
Well, I was called up for national service and I heard through the grapevine about the
British Forces Network
in Germany, which was a popular station broadcast to the troops. There were a lot of famous names like
David Jacobs
and
Pete Murray
that all started with the BFN.
The BFN was strictly controlled a la the BBC. You had a script and stuck to it. It wasn't easy, like when the pirates came years later. They didn't like you pushing your personality. When I was broadcasting a housewives program later on, I used to say, "Monday morning not Tuesday morning please don't snooze. Hearty greetings from me, Keith Skues," and I was told to stop it. They don't want your name coming over the air. I remember being in the control room when the top brass came around, and they could hear what I was saying. I had already started the Monday morning line and I went into panic mode. So I said, "Monday morning please don't snooze. It's hearty greetings from me" pause "cardboard shoes." It was just a stupid expression, but to this day I still get more letters addressed to "cardboard shoes" at the BBC than my own name.